Things You'll Need:
Suitcase*
Dance costumes in a plastic garment bag*
Dance shoes
Makeup
Costume accessories (hair pieces, ribbons, flowers, props, etc.)
Change of clothes
Change of shoes
Hair brush
Bobby pins
Safety pins
Cover-up
Baby wipes
Stain removing pen
Needle and thread (for costume rips), bandaids (especially for Pointe dancers)
Healthy snacks (full of protein for energy), water
*more than one number/dance
Preparations Months Before the Recital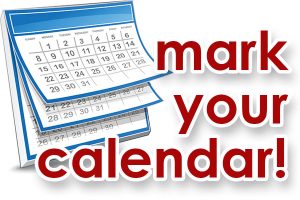 Tip 1 Mark your calendar in advance. And create a reminder set a few days ahead so the date does not creep up on you. This includes rules around and the date you are able to purchase tickets if required for additional friends & family.
Pick up your child's costumes as soon as they come in. Try them on her or him and arrange for any necessary alterations. If an outfit comes with a hair piece such as a feature, be sure to find out from the teacher how it should be worn. Store the costumes in garment bags and do not allow your child to play with them.
Preparations The Week of the Recital
Tip 2 Prepare a suitcase/bag with recital essentials. These include makeup, costume accessories, all dance shoes, any props, a cover-up, comfortable clothes and shoes to change into, hair brush, bobby pins, safety pins, baby wipes and a stain removing pen (one safe for colored items). Arrange them neatly and accessibly as you will likely be going into the case multiple times.
Learn the order of the dances your child will perform. With this knowledge you will be able to have the costumes and dance shoes organized.
Tip 3 Plan your route to the venue if it is different from your child's regular venue. Get to the venue early for the best seats.
Tip 4 Have your child to practice her routines in her costumes a day or so before the recital so she will be used to moving in it. Make any last minute adjustments as needed. (Most dance studios have a dress rehearsal to practice in your costumes and do not allow the dancers to wear the costumes at home. Check with your dance studio first before doing this. If the costume gets ripped or stained, the studio is not responsible and cannot fix or replace the costume, so take VERY good care of it!)
Tip 5 Take your child backstage when you arrive at the auditorium and leave shortly after. Most likely, there will be assigned volunteers as well as dance teachers to help with costume changes. Find out beforehand if you will need to return backstage between dances.
One more tip … Enjoy the show!!!
Cheer for your child and all the dancers. Hearty applause is appreciated by performers. If your child cries on stage or forgets parts of their routines, it is not a disaster. Many children experience stage fright, especially during their first recital. After all, it's not a competition so praise them for showcasing their skills and hoot and holler bigtime!!
Elan Dance Arts (EDA) offers dancers a new level of dance training through programs that are not offered anywhere else in the city. Starting from ages 2.5 to adults whether it's for certified examinations or simply for health, fun and recreation, we're the studio for you! EDA is the only ADAPT certified studio in the SouthWestern Ontario area. We specialize in educating students using the distinguished Associated Dance Arts for Professional Teachers (ADAPT) syllabus created by Brian Foley, one of Canada's most renowned dance teachers, directors and choreographers. ADAPT offers yearly examinations in the dance disciplines of Tap and Jazz.
The syllabus teaches a strong solid technical foundation, along with artistic expression preparing students to enter the dance profession. At EDA we strongly believe that Dance as an art form is one of the most beautiful and exciting experiences one can have in life. We are highly devoted and dedicated to the process of the development and popularization of dance activities among people of all ages. We are also fully committed to providing our students with the highest level of education.