Here are 4 tips to making their first dance class a fantastic experience!
1. Talk About The Class Ahead Of Time: It's a great idea to talk about the new dance class beforehand so that your dancer knows what to expect. For the toddler dance classes and older, it's important your dancer knows ahead of time that you will not be going into the room. Offer ongoing encouragement such as "I'm going to be so proud of you to watch you dance with the big kids." "I will be right outside if you need me." "You are going to have so much fun." "You are in a big kid class now, so mommy's/ daddy's have to sit outside." This way, there are no surprises.
2. Meet The Teacher Ahead Of Time: Use the teacher's name when talking about the class ahead of time and show them the dance teacher's bio/picture online to get your tiny tot excited to meet their new teacher.
Do a trial run of going to the studio from getting ready at home to what to do once in the doors (shoes in cubbies, which changeroom to use, where the washroom is, say hi to the front desk receptionist). The more familiar your dancer is with everything, the more they will enjoy their class.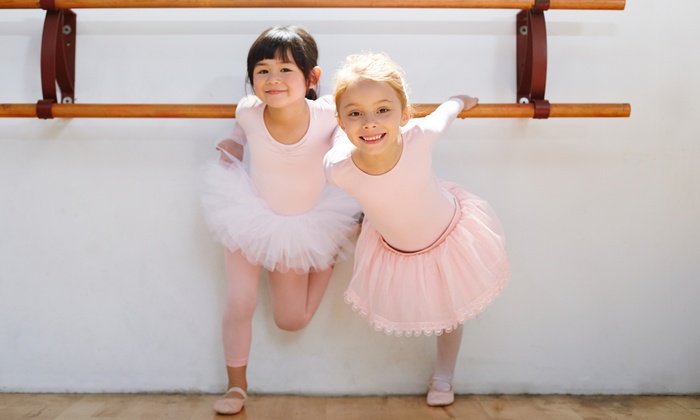 3. Bring A Friend: It always adds to the fun and eases any butterfly nerves to have a friendly face with you. Invite a friend to join by having them schedule a trial dance class.
4. Come Dressed Appropriately: It also helps, especially for the young dancers, to understand they are going to a structured class (versus unstructured playtime) if they are wearing the appropriate clothing. When registering for class, you will no doubt receive the dress code and if you have any questions, feel free to ask. If you are doing a trial and don't have say, ballet or tap shoes, just let your dancer know you are going to try it for today and if s/he likes it, then you will get the fun dance shoes.
Remember, every dancer's first experience will be different, depending on their age, the type of class they attend and their past experiences. And yes, tears are normal! Adjusting to a new activity can take time and it is very common for it to take a few classes before a new dancer is comfortable and fully engaged. The best thing to do is give it some time because only time will tell.
We can't wait to get dancing with your little one!
Elan Dance Arts (EDA) offers dancers a new level of dance training through programs that are not offered anywhere else in the city. Starting from ages 2.5 to adults whether it's for certified examinations or simply for health, fun and recreation, we're the studio for you! EDA is the only ADAPT certified studio in the SouthWestern Ontario area. We specialize in educating students using the distinguished Associated Dance Arts for Professional Teachers (ADAPT) syllabus created by Brian Foley, one of Canada's most renowned dance teachers, directors and choreographers. ADAPT offers yearly examinations in the dance disciplines of Tap and Jazz. The syllabus teaches a strong solid technical foundation, along with artistic expression preparing students to enter the dance profession. At EDA we strongly believe that Dance as an art form is one of the most beautiful and exciting experiences one can have in life. We are highly devoted and dedicated to the process of the development and popularization of dance activities among people of all ages. We are also fully committed to providing our students with the highest level of education.